Give appealing look to your cosmetics using our quality Cosmetic Container, Lipstick Tubes, Eyeliner Tubes, Plastic Shampoo Bottles, Cosmetic Jars, etc...
About Us
A success partner of a large number of cosmetics making company, we, Shantou Chao Shan Plastic Product Co. Ltd, welcome you to our website. Packaging plays crucial role in enhancing the brand appeal as well as ensuring the protection of the packed item. When it comes of the cosmetics industry, products of which are directly used on skin, packaging becomes a serious affair. Quality packaging not just rules out the chances of presence of impurities in the cosmetics but also protects the product quality for long time.
For helping the big as well as booming companies of cosmetics industry, we, as an eminent ISO 9001 certified manufacturer, exporter and supplier, offering quality Cosmetics Packaging Material. The newly formed firm is getting tremendous popularity by making available cosmetic packaging, such as Shampoo bottle, lotion bottle, cream jar, powder case, powder bottle ,hair fiber packing and wet wipe lid etc. Made from quality virgin plastic, the products of our company stand upto the international standards. For pleasing the clients and meeting their different demands, our cosmetics packing products are offered in a number of designs, shapes and sizes.
Smart & Sincere Workers
A pool of over 100 self motivated personnel supports our company in sustaining its place in the hearts of a large number of customers. Our production experts making best use of the resources and with their creative skills regularly bring forth the range in various designs and catchy shapes to please the customers. Each piece of our firm is provided to the customers when it successfully clears the conducted series of stringent quality exams. We also have sincere logistic experts, who are well aware of the transportation norms and routes, which aid them in promptly delivering the goods at clients' premise. Further, all employees of the company with their passion, knowledge and focus makes us grow with every passing day.
Product Portfolio
We manufacture, supply and export the following range of cosmetics packaging products:

Pill Bottles
Plastic Wet Wipe Lid
Makeup Spatula
Hair Fiber Packaging
Shampoo PE bottle
Cosmetic Jar
Talc. Powder Bottle
Roll on Bottle
Pet Bottle
Production Facilities
Sound and architecturally built production set up backs us in making available quality cosmetics packaging material to the customers. The fully automatic set up is equipped with hi-tech injection & blowing machines and several equipment that aid in making cosmetics packing items in a good speed. We time to time upgrade as well as oil our machines and devices to retain their efficient working. Further, our facilities are handled by skilled workers as a result of which we are having an excellent output.

return false;">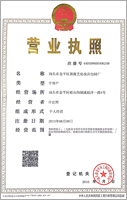 Get in touch with us